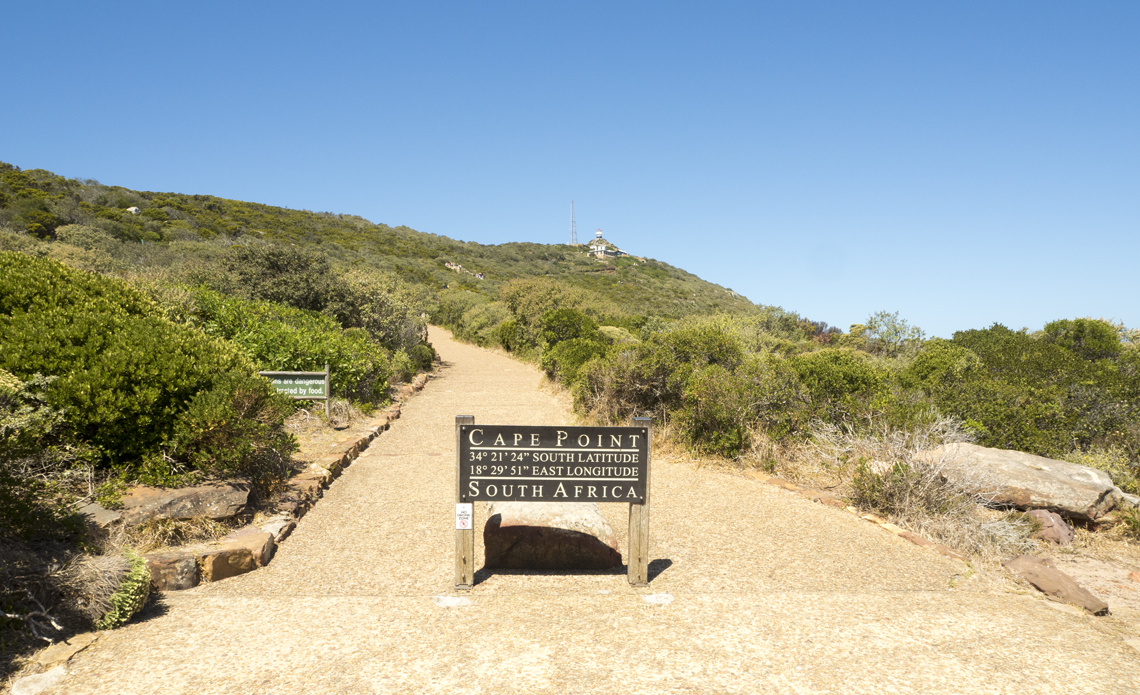 Cape Point
Aujourd'hui, c'est randonnée entre Cape Point ( le bout du bout ) et le Cape of Good Hope. Compter 135 Rands par personne pour entrer au parc. Prévoir de la crème solaire, une casquette, de l'eau et de la bouffe.  
Il est midi, il y a un peu d'attente avant de rentrer au parc. Il fait plus de 30°C. Le Cape of Good Hope est la première chose que l'on peut voir lorsque l'on se dirige vers CapePoint.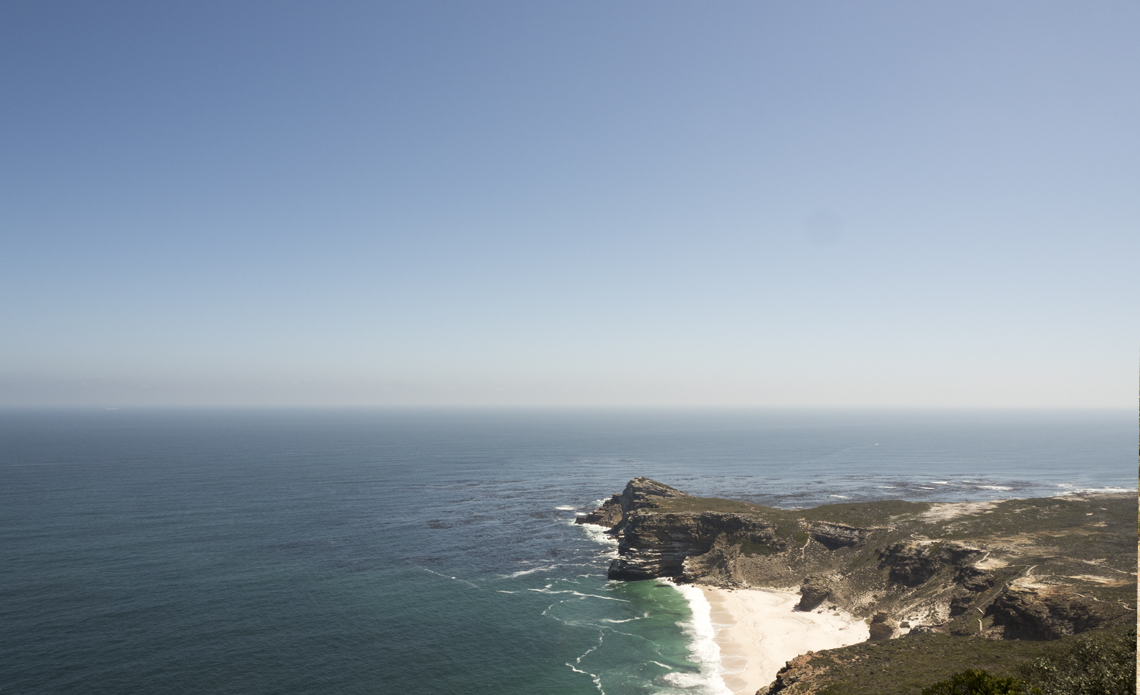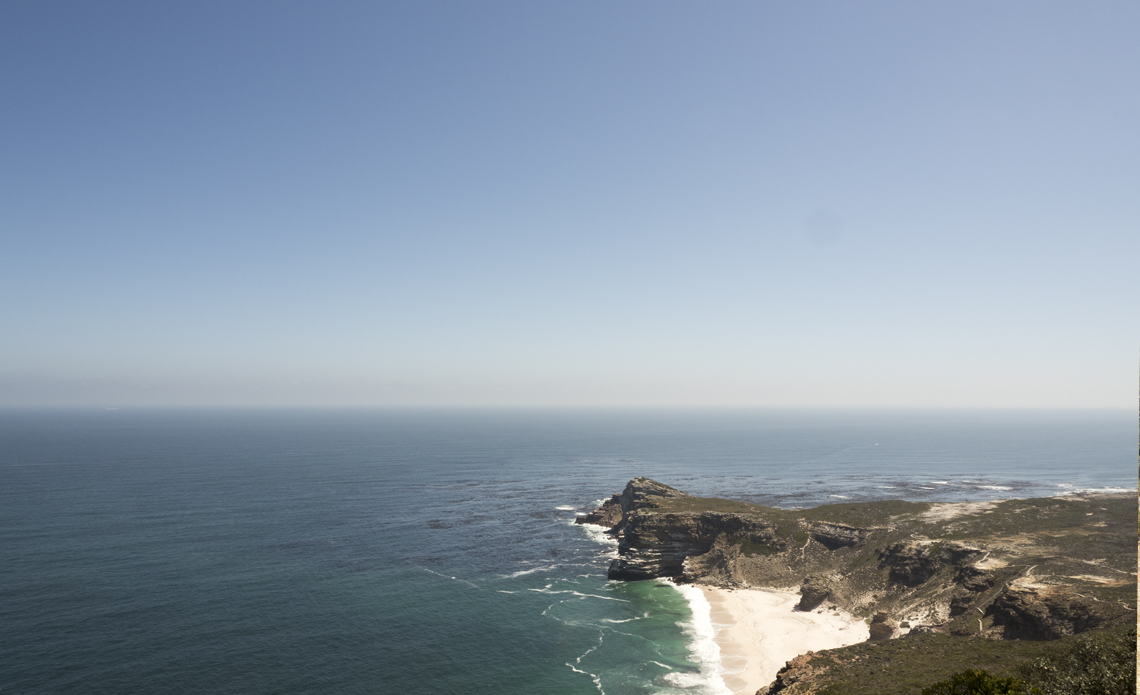 Premier temps, je me dirige vers Cape Point. Il y a un petit sentier qui monte d'abord au phare puis vers la pointe.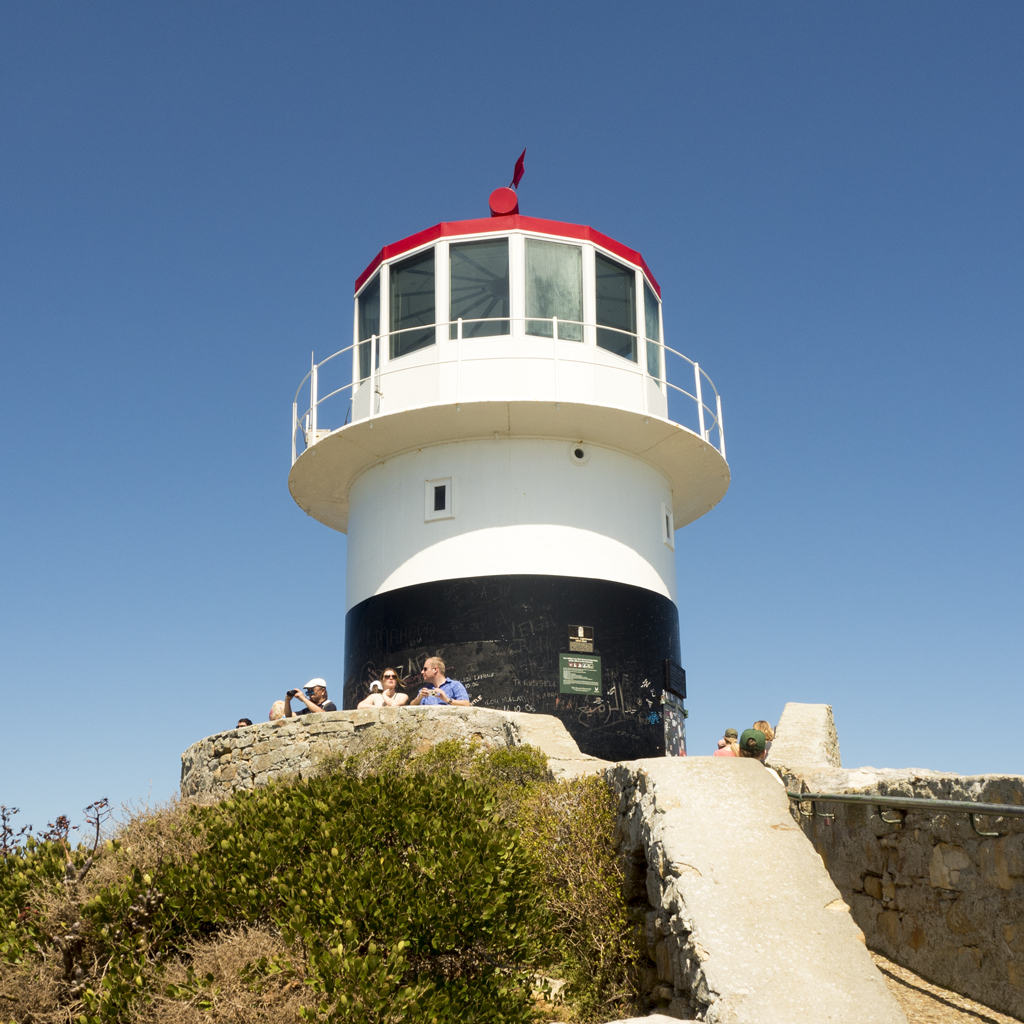 La vue est sensationnelle, du Cape of Good Hope en passant par Table Mountain puis à False Bay.
Il est facile d'observer les différents lézards, oiseaux ou plantes sauvages sur le sentier qui mène à Cape Point…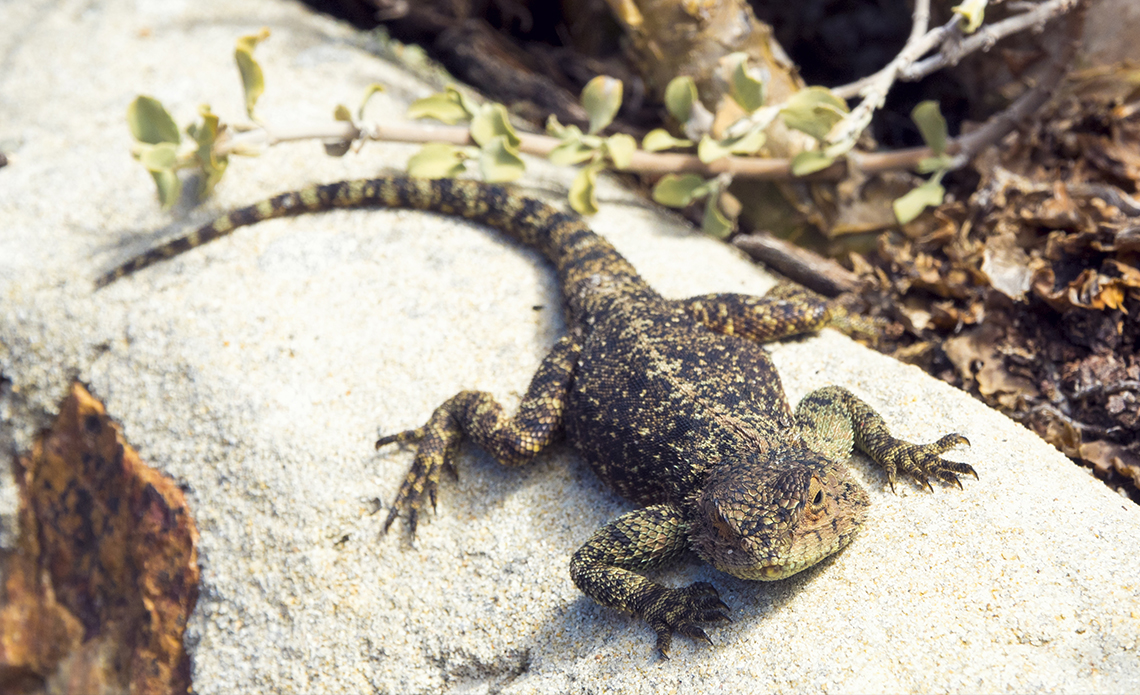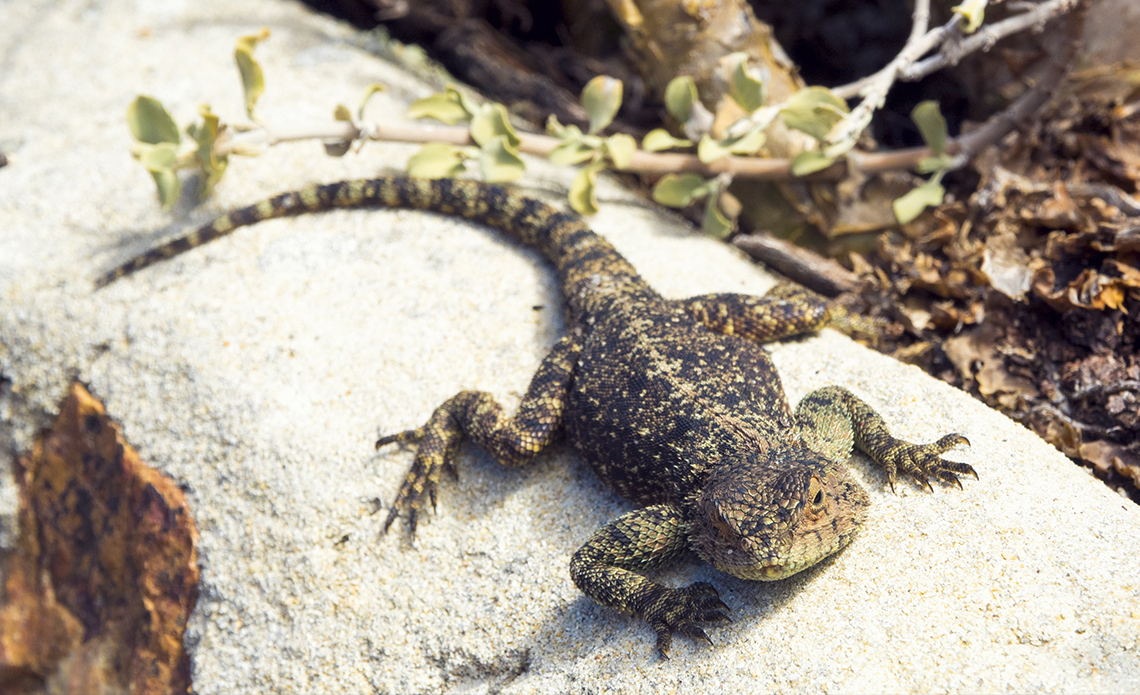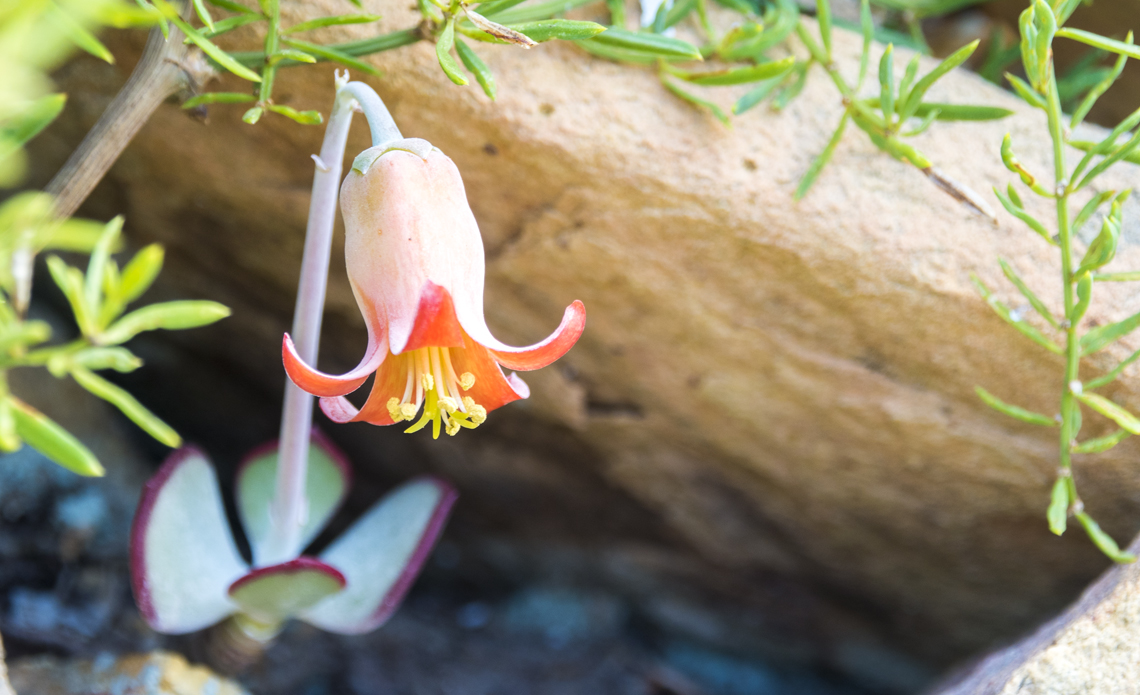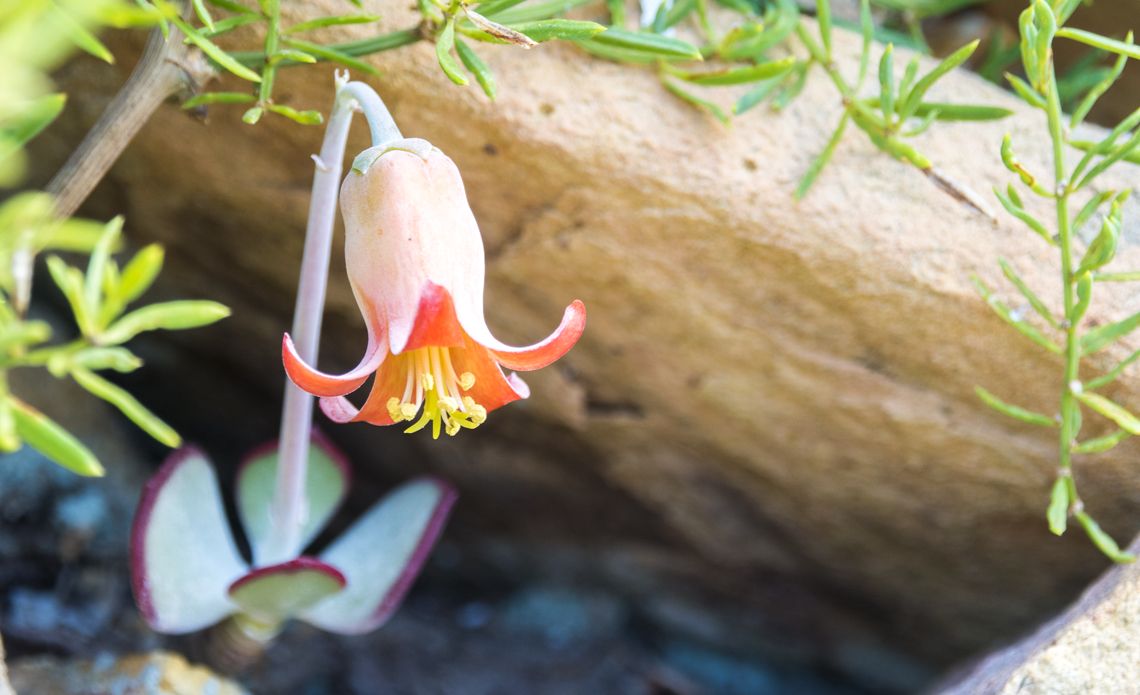 …Jusqu'à tomber sur le bout du bout.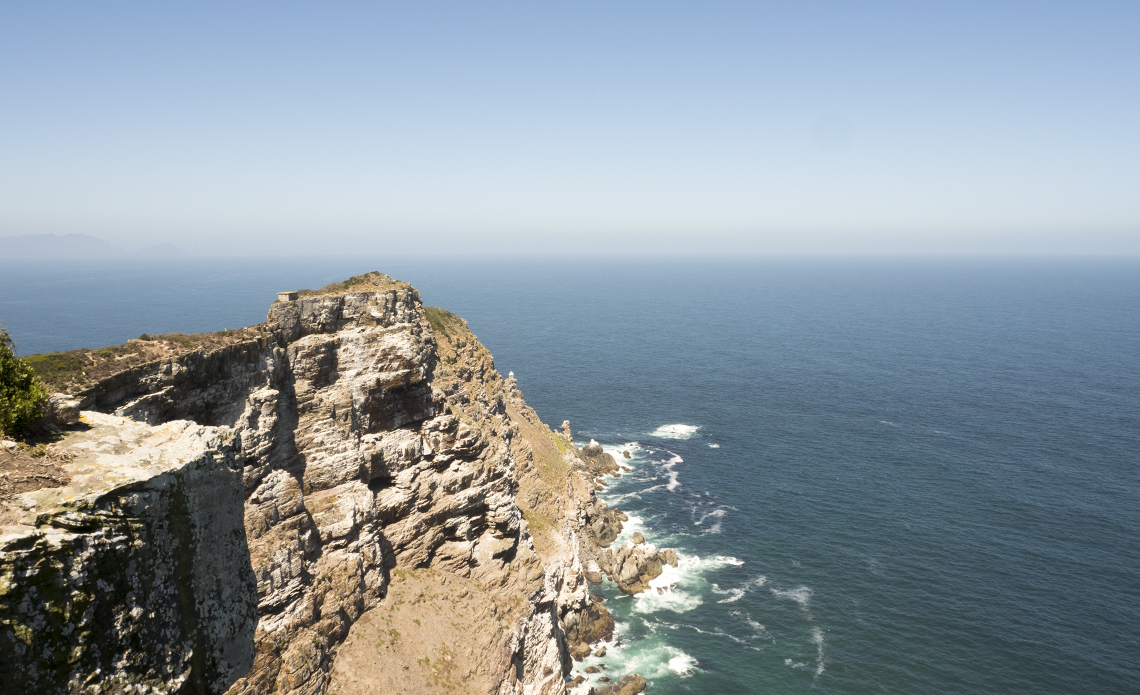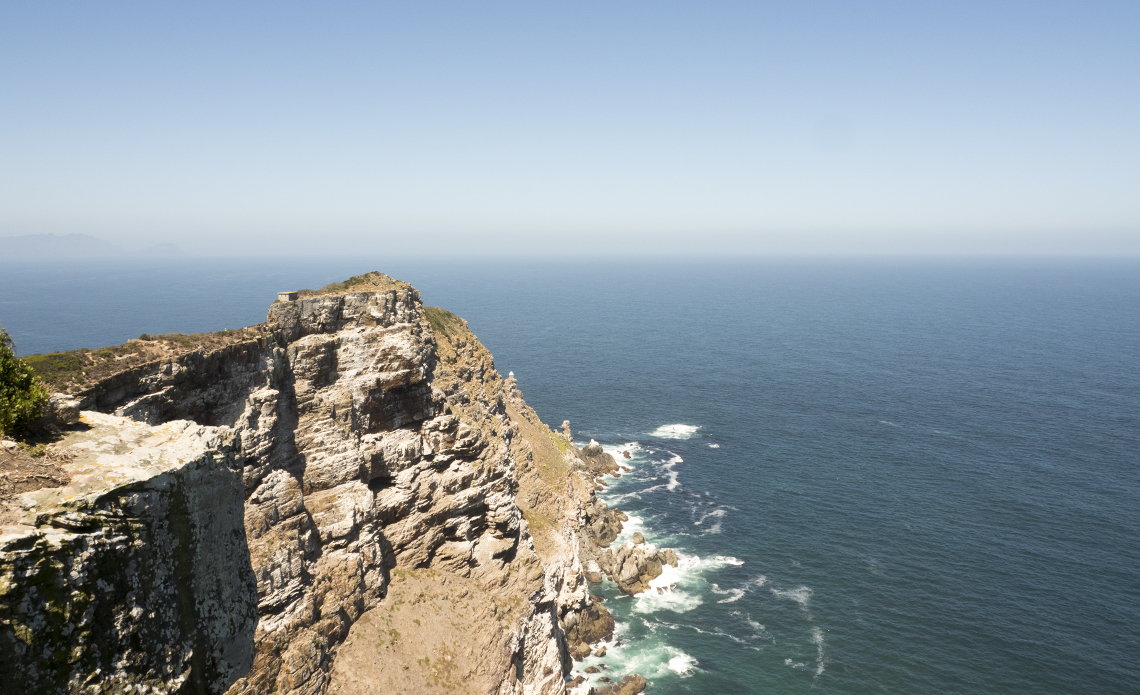 Cape of Good Hope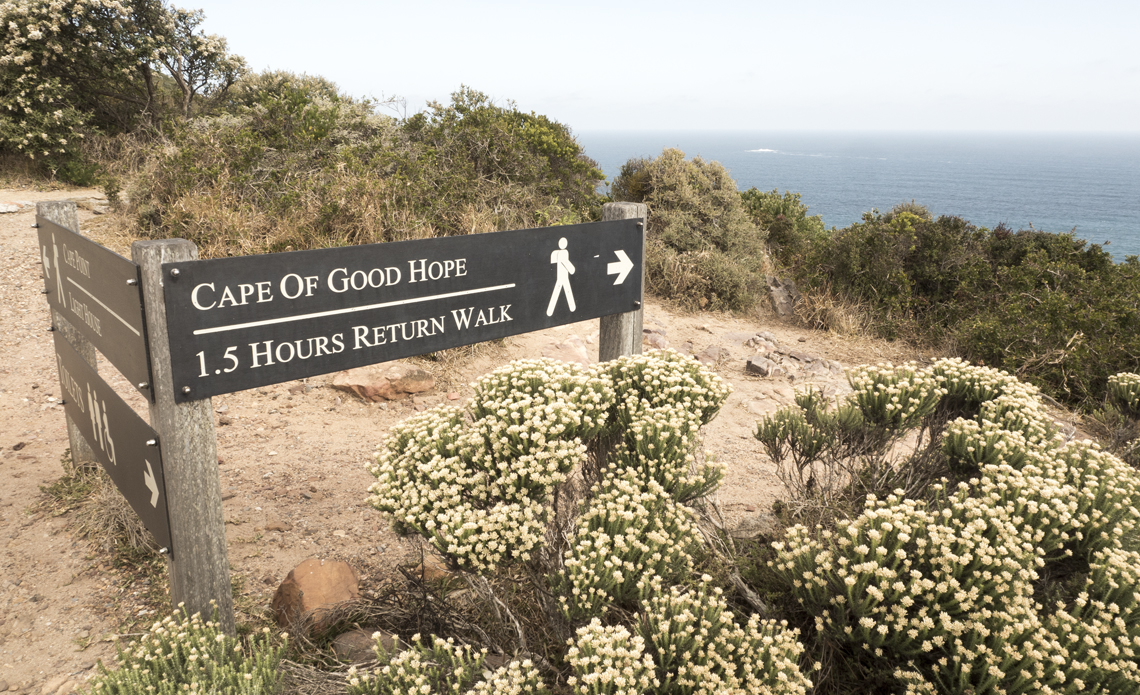 Après avoir vu Cape Point, je pars en direction du Cape of Good Hope. Il faut compter 2 heures si on décide de descendre sur la plage.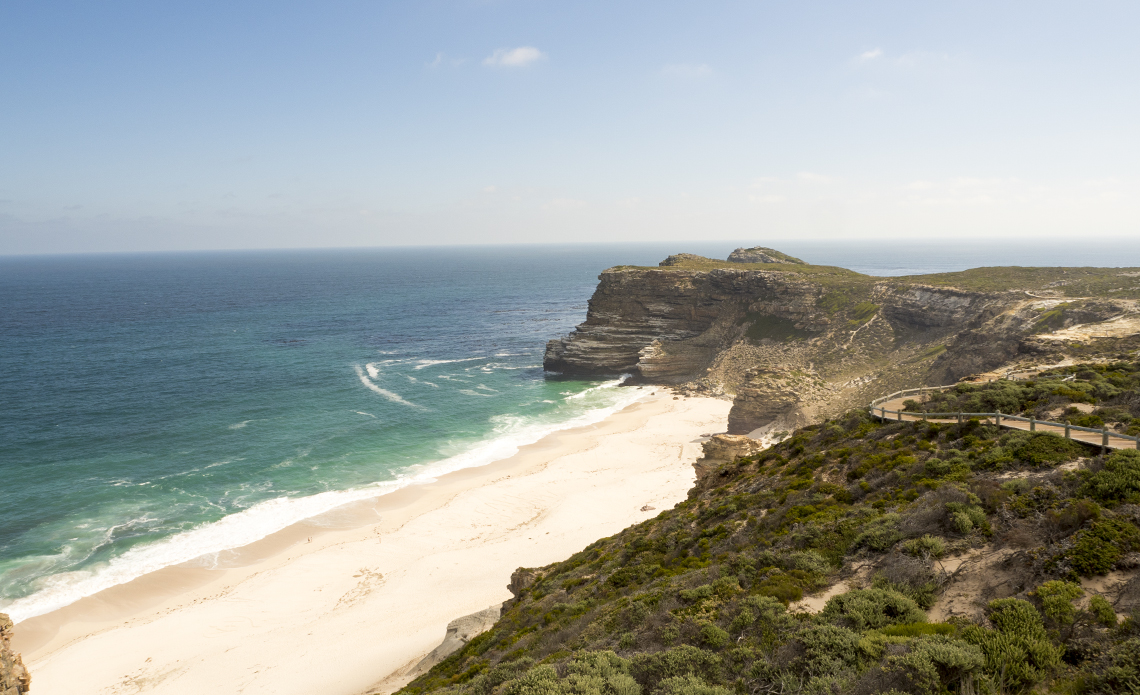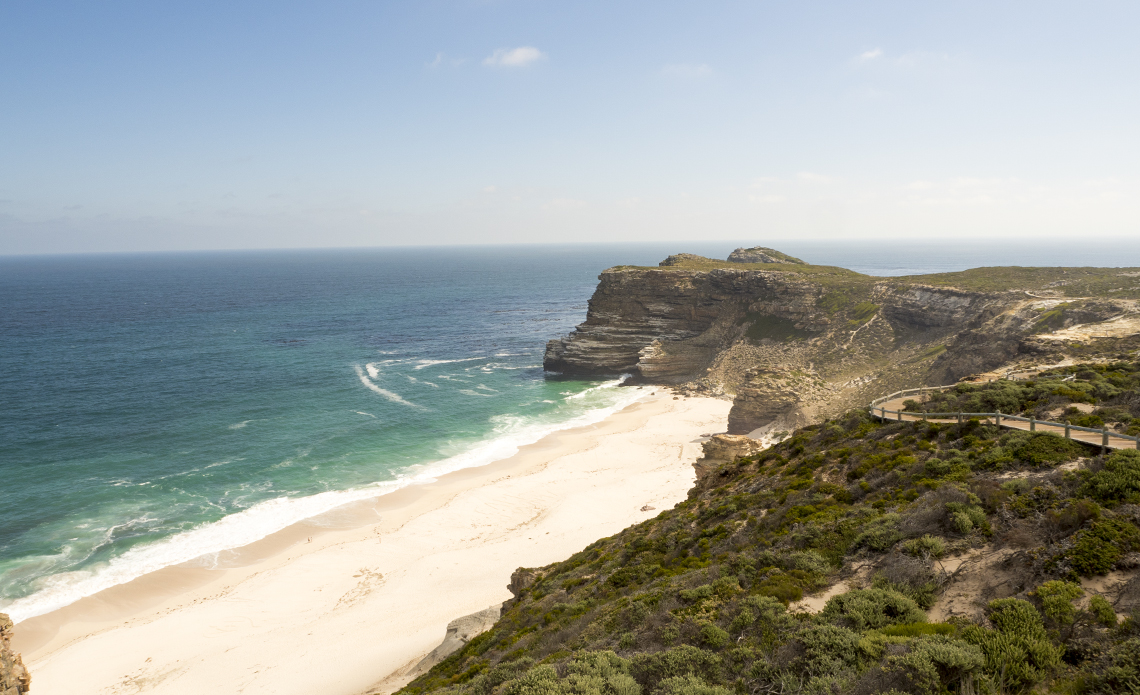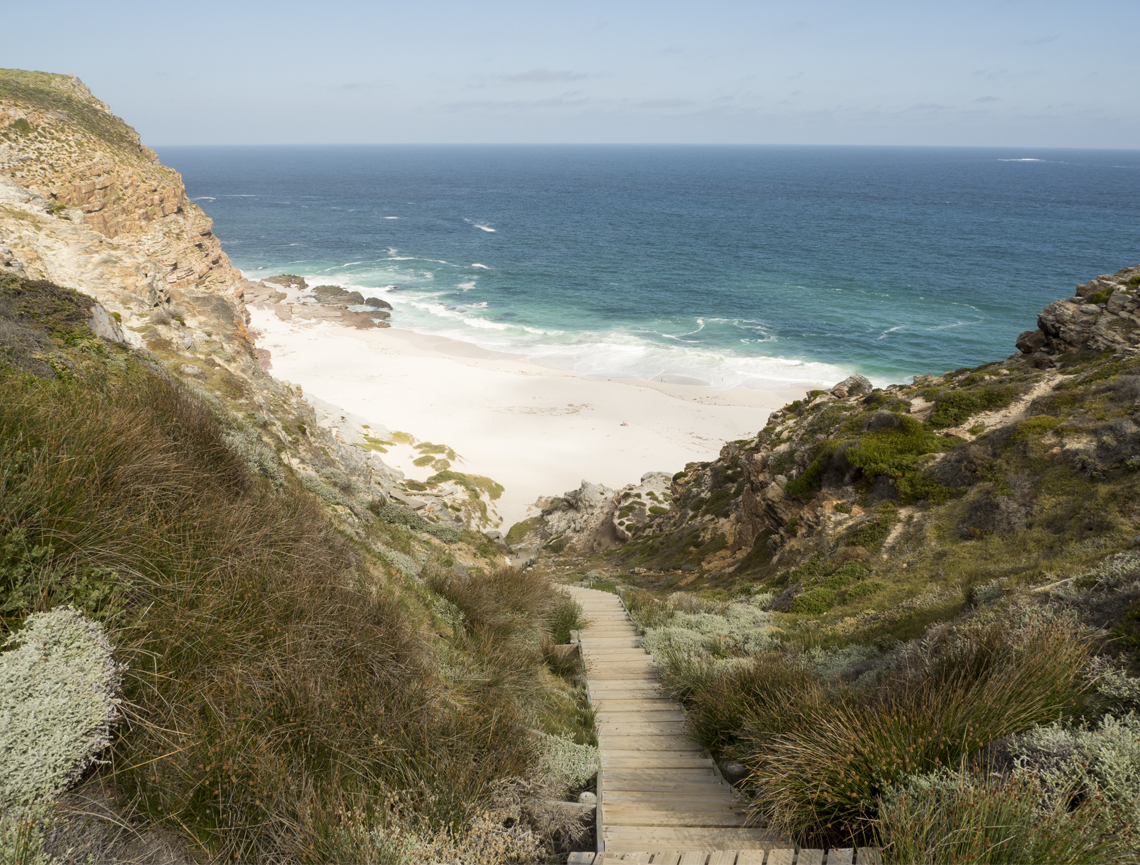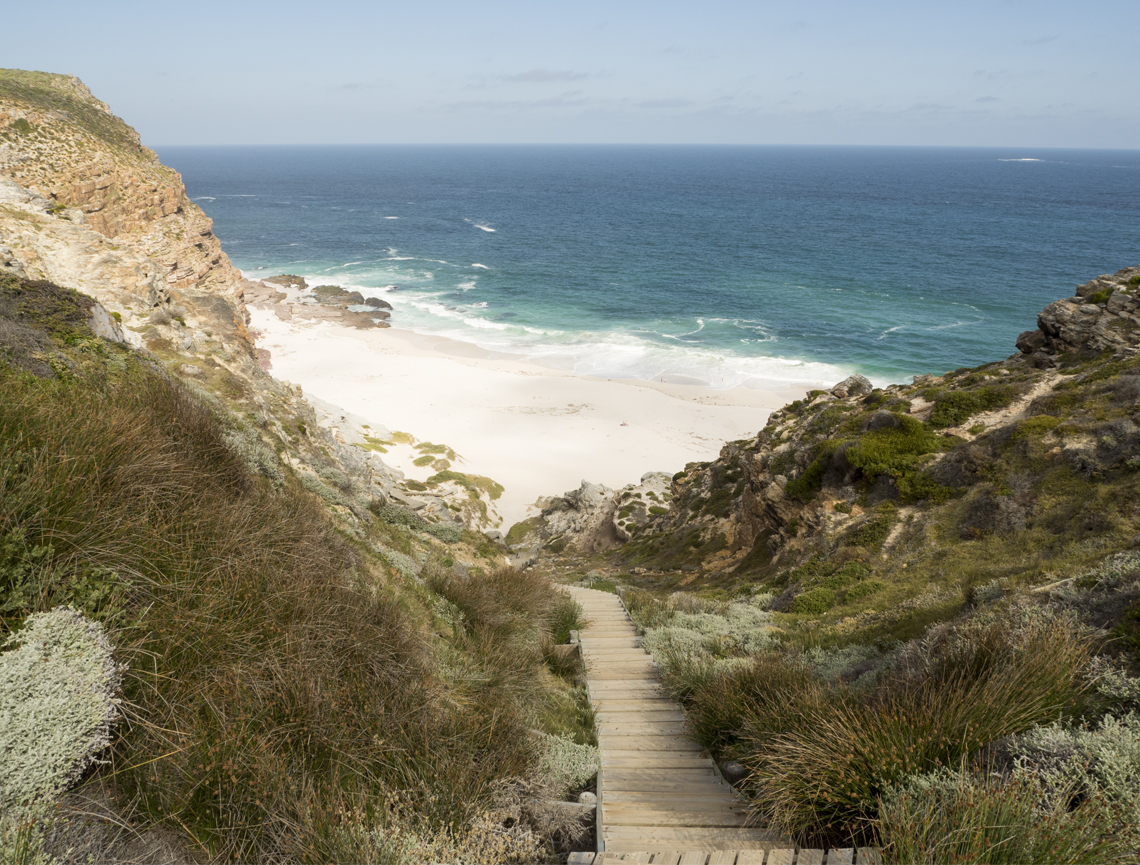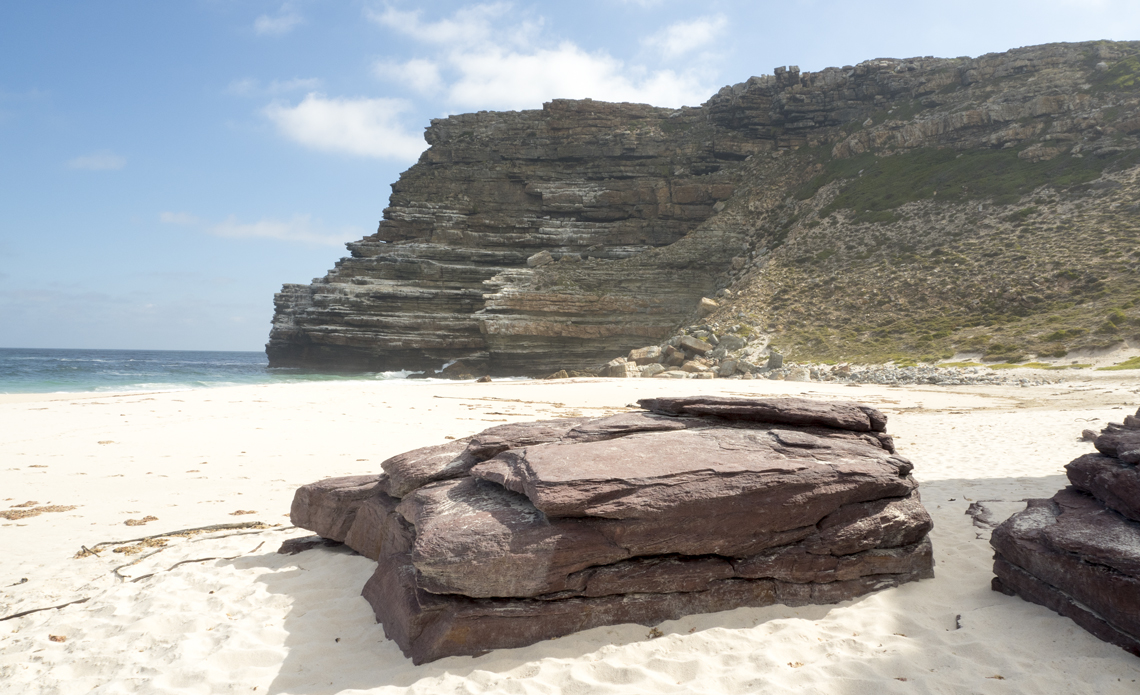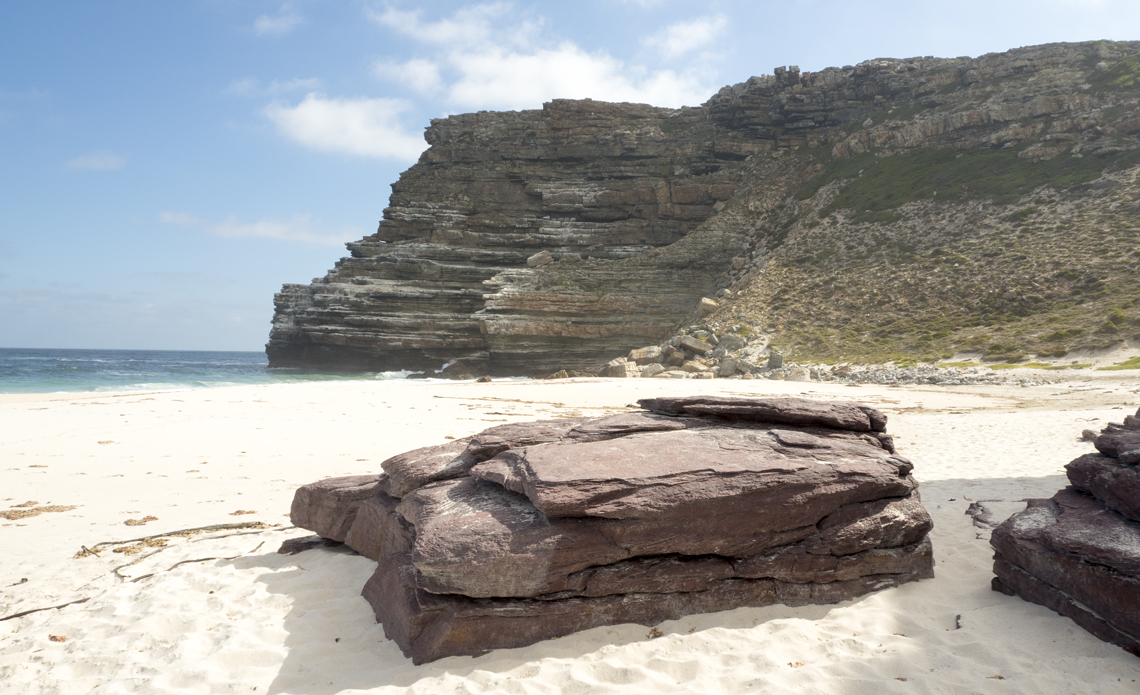 Je finis par remonter et je me dirige sur le Cape of Good Hope avant de retourner au parking.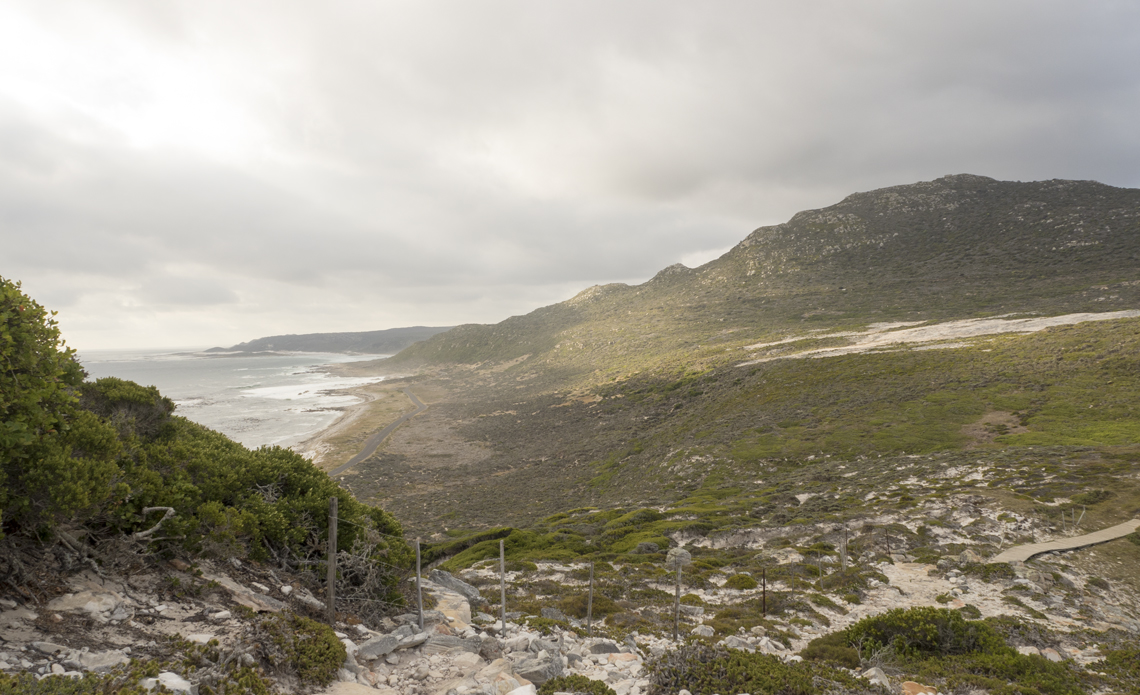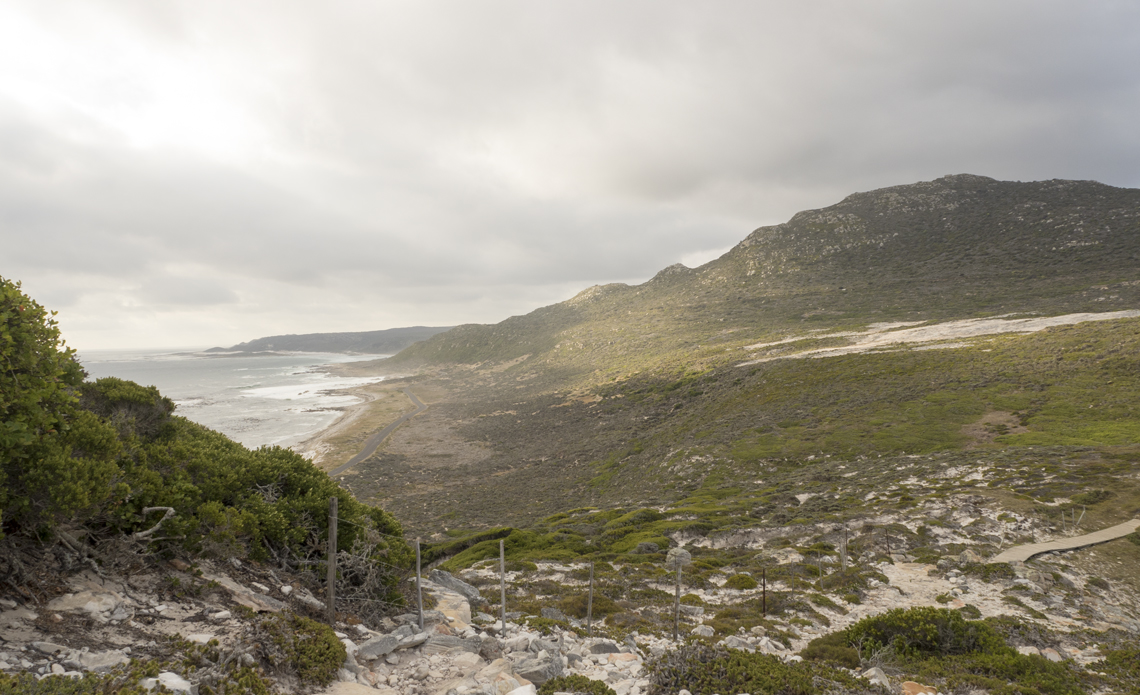 Le temps change rapidement. Le parc va bientôt fermer, il ne reste que deux véhicules de stationnés. Les animaux sortent : autruches, babouins, springboks, damans… sont plus facilement observables avant la tombée de la nuit.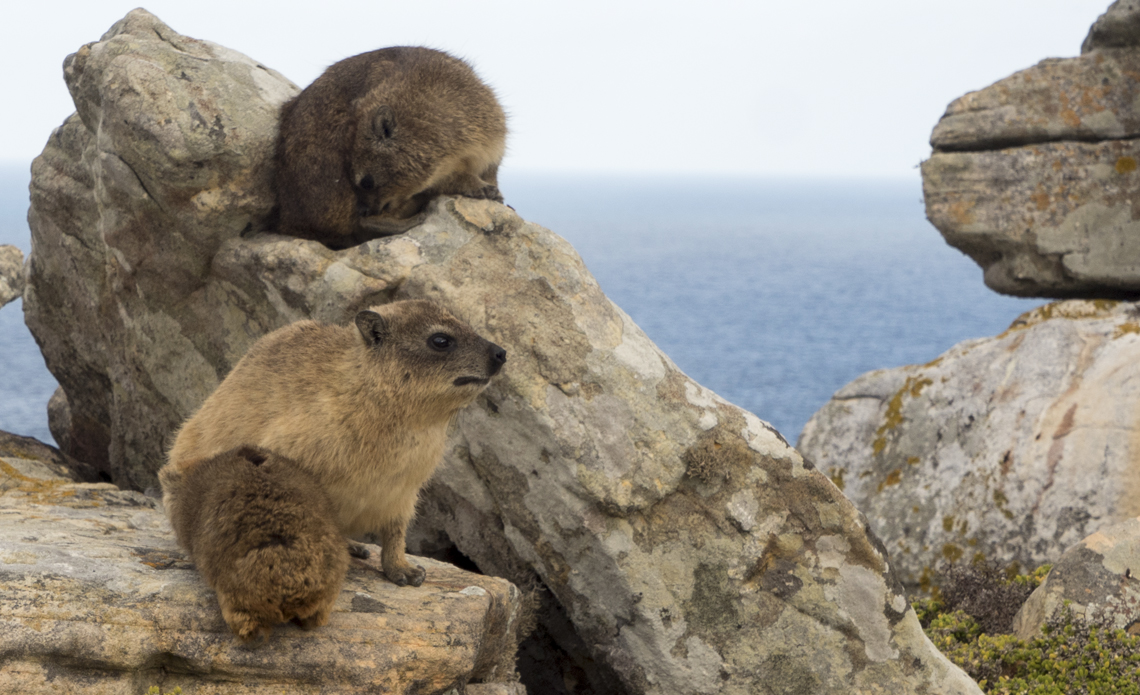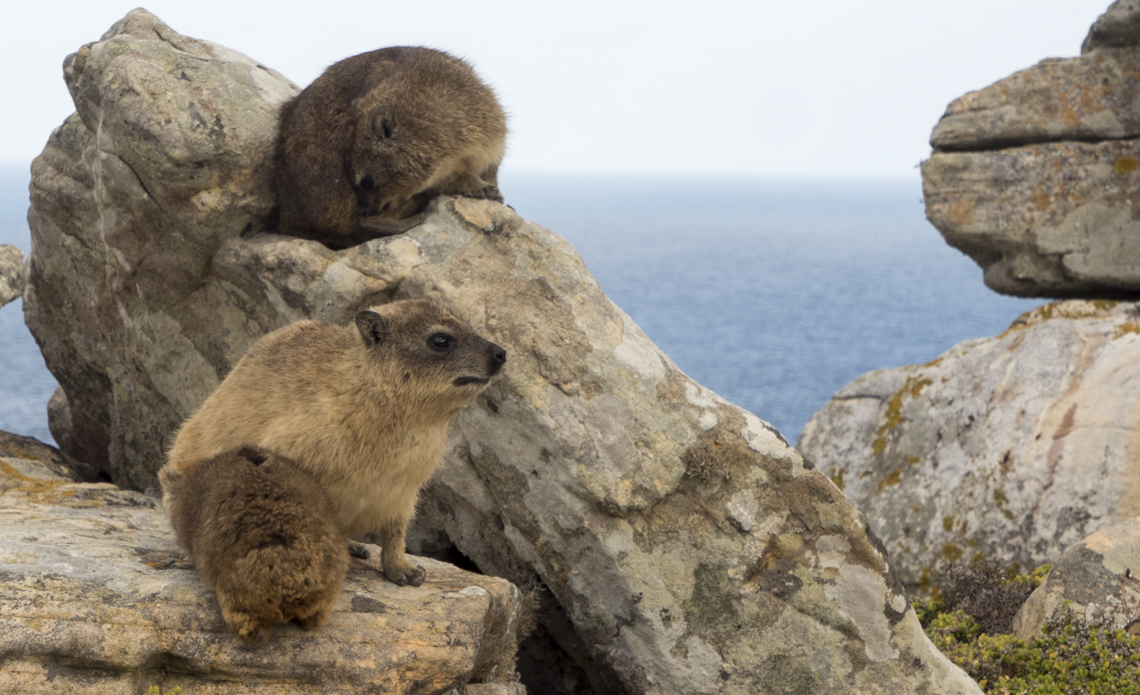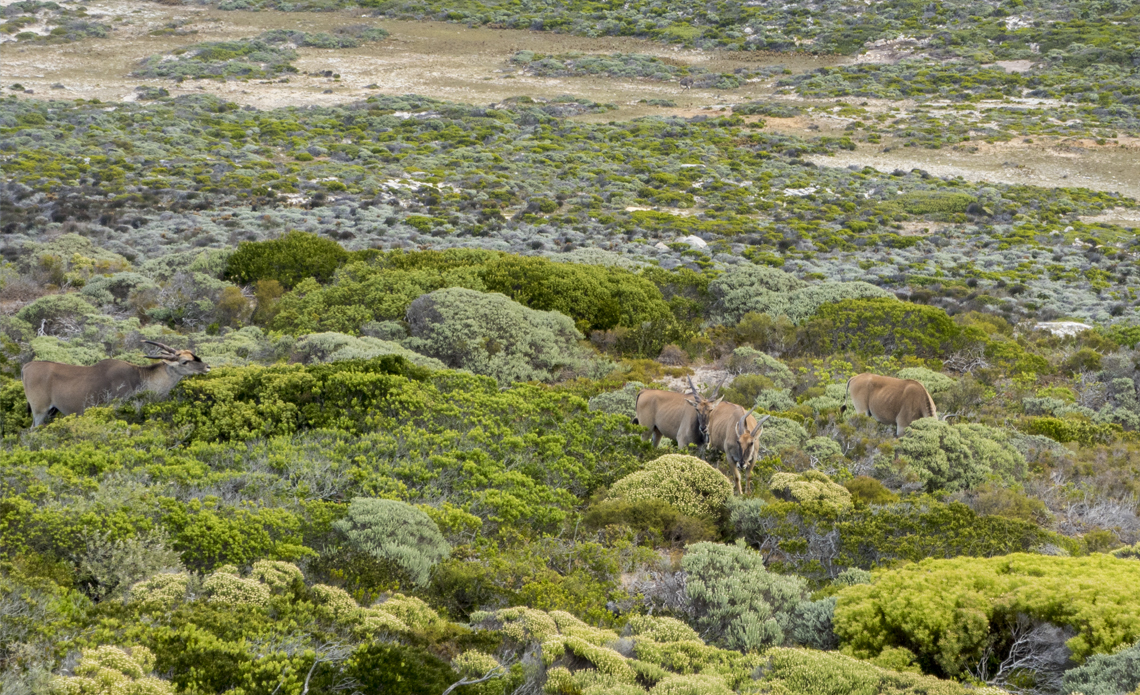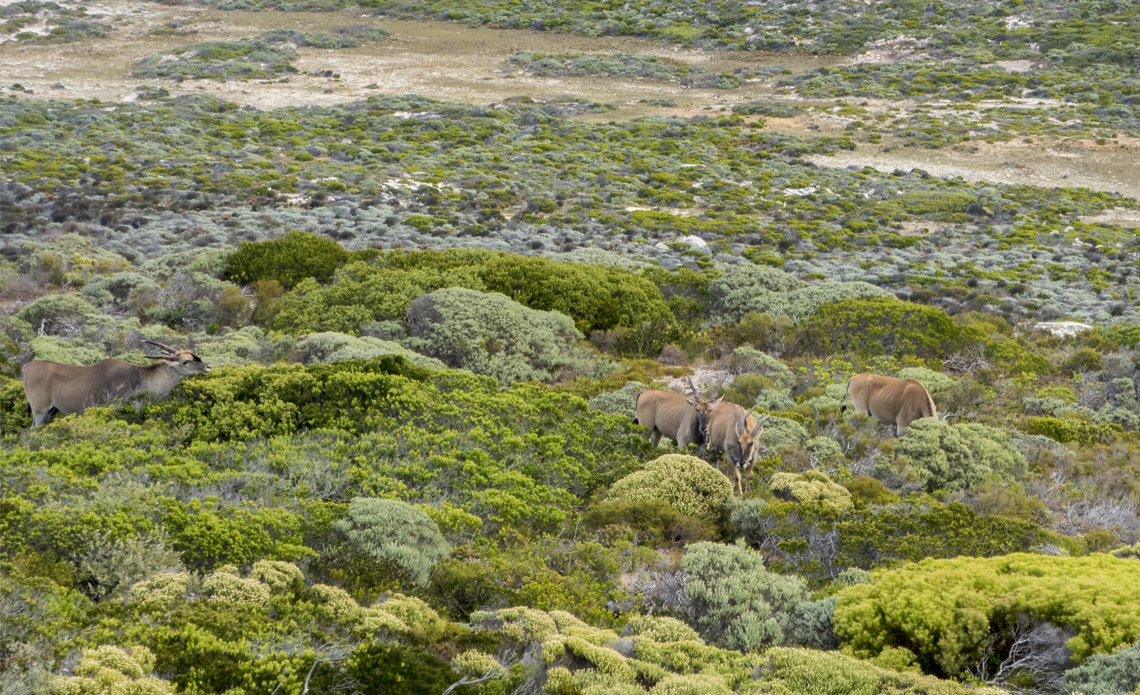 Attention, si vous souhaitez prendre les babouins en photo, il est préférable de rester dans son véhicule et de laisser les fenêtres fermées.  Le conducteur qui circulait devant moi vient de se faire carjacker par des babouins ! Ils sont repartis avec des sacs de nourriture.