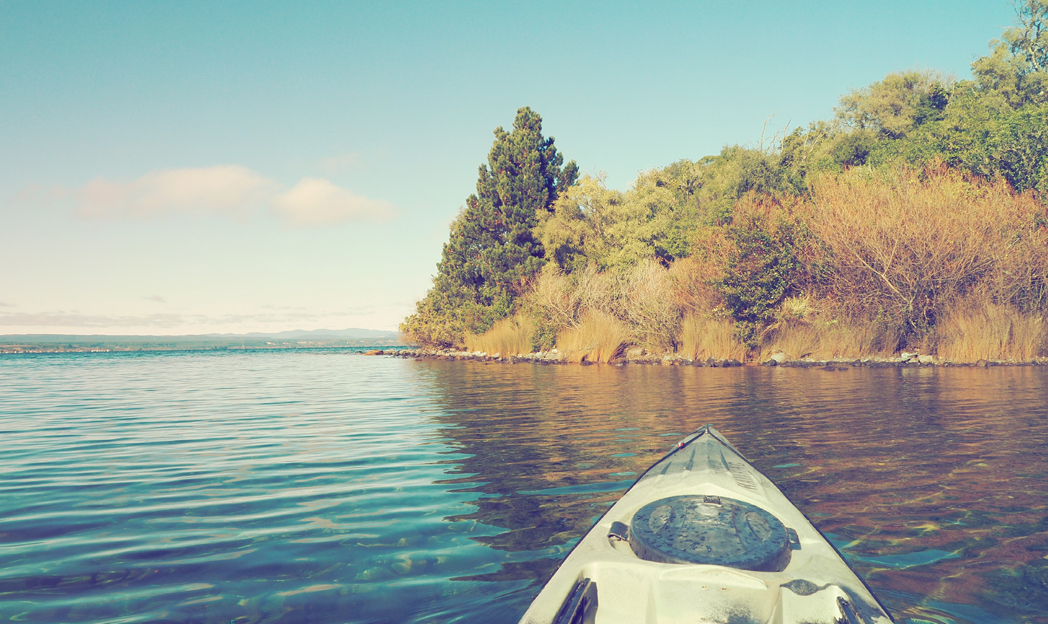 Taupo & Craters of the moon
Back to Auckland !
Sur la route, je regarde ce que je peux faire sur mon retour. A 45 minutes de Turangi, se trouve des départs en Kayak sur le Lac Taupo ( Se prononce ta ou po ). J'en loue un pour 50$ pour les 4 heures. Je souhaite voir les Maori Rock Carvings.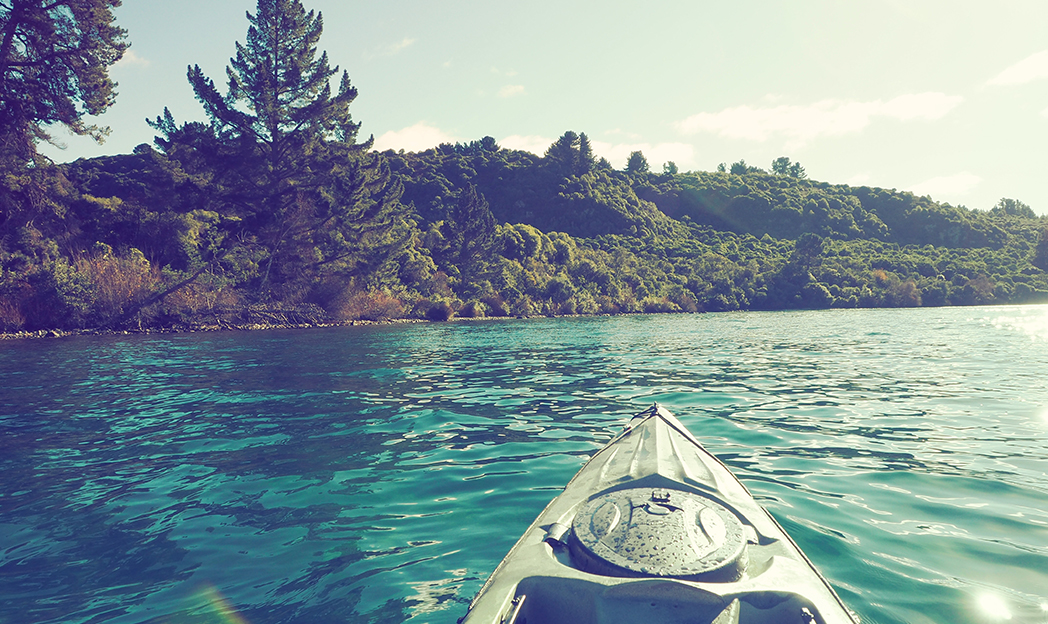 Malheureusement pour moi, le vent souffle et les vagues commencent à recouvrir le kayak ! On a du mal à imaginer que sur un lac, ça moutonne… A 100 mètres de l'oeuvre de Matahi Whakataka-Brightwell and Jonathan Randell, je fais demi-tour. L'eau est à 10°C et avec le matos que j'ai embarqué, ça aurait été merdique de chavirer. J'ai mis 2 heures pour faire les 4,5 premiers kilomètres, j'ai du serpenter pas mal de fois pour éviter de me retrouver face au vent.  40 minutes me suffiront, pour me retrouver au point de départ.
Du lac, on aperçoit le parc national où je me trouvais hier.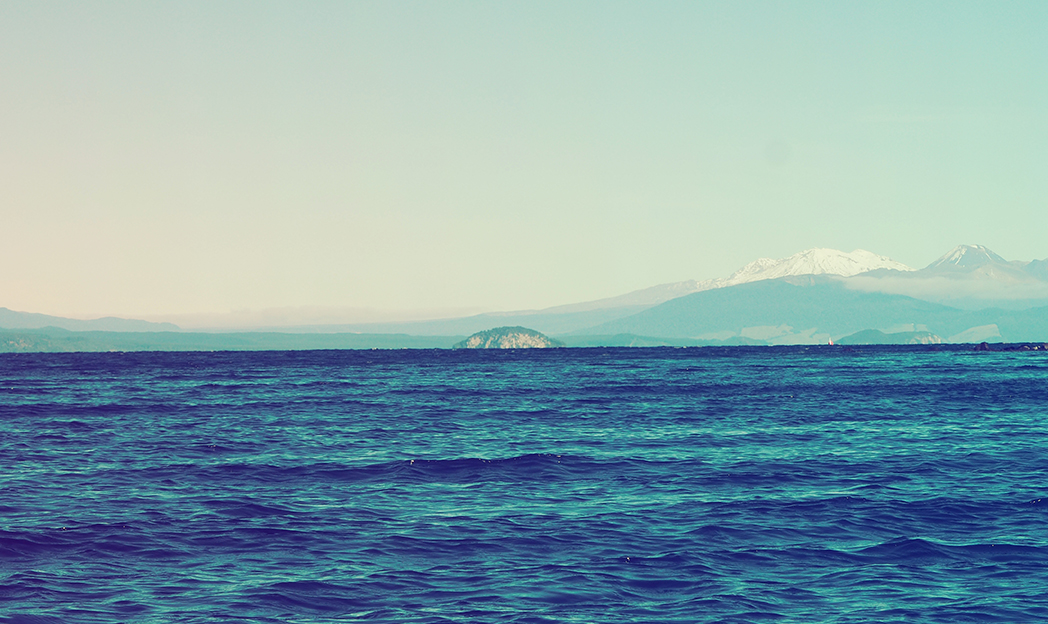 Craters of the Moon
Il est 15h, je repars direction Auckland, quand je passe devant un panneau Craters of the Moon ! Par curiosité, je fais un détour puis je prends un ticket ( 8$) . C'est un petit parc qui se trouve à 15 minutes de Taupo. Tu y fais le tour en 45 minutes.